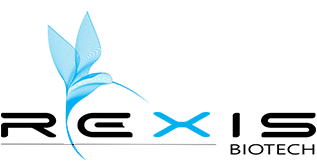 Dover Delaware – July 13, 2023 – Rexis Biotech Inc. ("REXIS") is delighted to announce its continued growth and expansion into new markets through a strategic partnership with 3Chi, Inc.. This is one of several licensing agreements that Rexis is continuing to announce.
3Chi is the largest finished goods producer in the hemp derived marketplace focused on helping as many people as possible become the happiest and healthiest versions of themselves by giving them access to highly consistent cannabis products that did not exist previously.
Justin Journay, 3Chi CEO, stated, "Rexis separates itself from the competition with their technology. Their Fused Polymorph Nano Fiber is several steps above of anything else that's in the marketplace right now. The quality of product that we have gotten from them is unsurpassed." Rexis fuels our beverages and significantly increases the value of our Kyle Busch #8 NASCAR sponsorship.
Keith Bushfield, Rexis CEO, Stated "This massive expansion of our strategic partnership with 3Chi makes Rexis the worlds largest hemp derived cannabis manufacturer in the world. They are the ideal partner to add to our nationwide distribution network with more than one million cans for an initial order. This springboard is the perfect compliment to announce the Rexis Biotech Inc. crowdfunding equity raise with WeFunder (www.wefunder.com/rexis) as we scale to meet the overwhelming demand for our award-winning cannabis beverages."
About Rexis Biotech, Inc.
Rexis is the industry leader and pioneer in developing Hydrophobic Molecule Delivery systems. Leading in the innovation, production and formulation of water based ingredients for use in Pharmaceutical and Consumer Packaged goods industry. Established in 2022, Rexis is building a core mix of proprietary IP used to sustain strong sales models with pharmaceutical licensees, consumer packaged goods manufacturers and clinical research teams.
Media Inquires
Ryan Erving
(415) 314 – 7133
This news release may include forward-looking statements that are subject to risks and uncertainties. All statements within, other than statements of historical fact, are to be considered forward looking. Although the Company believes the expectations expressed in such forward-looking statements are based on reasonable assumptions, such statements are not guarantees of future performance and actual results or developments may differ materially from those in forward-looking statements. Factors that could cause actual results to differ materially from those in forward-looking statements include market prices, exploitation and exploration successes, continued availability of capital and financing, and general economic, market or business conditions. There can be no assurances that such statements will prove accurate and, therefore, readers are advised to rely on their own evaluation of such uncertainties. We do not assume any obligation to update any forward-looking statements except as required under the applicable laws.